"
In Time
is a magnificent musical blend, unique yet gratifyingly familiar."
- The University Reporter Magazine
"Rooted in 70's hard rock, the quartet's solid songwriting on
In Time
distinguishes them from all the other New York bands."
- Washington D.C. City Paper
"This is it! Solid melodic rock with all the attitude you need."
- Musician's Exchange
"A sure-fire hit... hard rock with a pop sensibility that is instantly impressive and convincing."
- Request Magazine
"Exhilarating hard rock. Innovative and loaded with talent...
In Time
is a gem."
- Transaction Magazine
"Edgy music with soulful, wailing guitars... heavy and passionate."
- Rip Magazine
"Fabulous finger work, and honest heart and soul in every song."
- SCENE Magazine, DC
"Guitar-based bluesy rock that recalls the sounds of the classic '70s."
- The Boston Globe
"A great band with universal appeal. Intelligent and meaningful... not a clone of anyone."
- The International Hard Music Report
"Sky Blues has outdone themselves with one of the best releases in recent memory... lyrics with craftsmanship and intelligence, heartfelt and superbly played."
- Rock the Nation Magazine
"Well-recorded and dramatic... these guys have a lot on the ball."
- Recording Magazine
"Sky Blues has matured into a finely-tuned machine that churns out its own special brand of hard rock... this is a band to be reckoned with in the near future."
- The Observer
"Those who think rock is dead should investigate this group of re-thinkers and re-energizers."
- The Source
"These up-and-comers are just about there... impressive springs to mind when looking for a word to describe them."
- University of Rhode Island Cigar
"A young, talented band continuing the '70s lineage with their retro-rock comeback sound."
- The New York Review of Records




- The Music Paper
GUITAR 2001 Magazine, Summer 1999
SKY BLUES, "IN TIME" Review

A grooving, bluesy hard rock band that definitely has popular potential; I could easily hear the music playing on MTV. Guitar duties are split between Cliff Rubin and Jon Rubin, who do a very good job of supplying grit and tasty licks. Marc Ian Keslow's vocals are strong; his singing ranges from clean to a nasty, gutteral growl. The rhythm section of Greg de Sousa on drums and the two Rubins on bass works quite effectively. Definitely a CD I would recommend.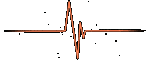 SOUNDCHECK MAGAZINE, Boston MA, April 1998
SKY BLUES, "IN TIME" Review, by L.A. Joe
It's poppy, it's rocky, it's current sounding, it's got its own sound - it's the music of SKY BLUES. Here's that little twist on the trend that can make the difference in record sales. Big guitar sound, clean and wide as the Kansas plains. Punchy sounding CD (lots of compression) with well-thought out bits and pieces, leaving little to chance. The band has a stack of positive reviews and sheets of favorable quotes and comments. Good looking band, rough, tough and distinctive vocal sound, and my honey made the unsolicited comment, 'pretty guitar line' upon chance ear-catching of the hook in "Skeleton," and I concur. I like "About-Face," "Subconsciously Kim," "Peeping Tom" and "Trace the Lines." I love "Until Tomorrow" and the radio-ready "Curtis' Song." Splendid.



1/2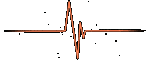 "BALLBUSTER" INTERNATIONAL UNDERGROUND MUSIC REPORT, March 1998
SKY BLUES, "IN TIME" Review, by Brynn McKenna
An excellent modern rock band with their own original angles, SKY BLUES provides melodic alternarock with a powerful sound and intelligent, cool lyrics on this 12-track CD. "Until Tomorrow" is kind of funky with intense guitar licks and angst-ridden lyrics that come from a schizophrenic's tormented point of view. "Subconsciously Kim" is a relationship-in-trouble song with a thick rock arrangement. "Peeping Tom" has a bit of a '70s feel to it, with lyrics about a voyeur's one-sided 'romance' from afar, and a great guitar solo. I like the heavy wah-laced guitar intro to "Curtis' Song," a sad but cool tribute to a deceased friend with mood and emotion. "Another Day, Another Dollar" has interesting, almost Latin percussion, acoustic guitar accompaniment and a crackling 'old phonograph record' sound in the mix. A true working-man's song! This diverse dozen songs will appeal to those who like an asskicking modern original rock sound.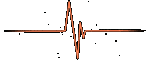 MUSICSCAPE ON-LINE MAGAZINE, December 1997
SKY BLUES, "Featured Indie Artist of the Month" by Wes Royer
This month's featured artist: modern hardrockers SKY BLUES. This New York act has critics praising their edgy modern hard rock up and down the East Coast. This is one of the better CDs to hit my deck in the '97 review year. Melodic hard rock, yet modern. Edgy and crunchy, yet never too eccentric or heavy. In other words, original. Many compare Sky Blues' sound to 70's rock, but what I'm hearing is too fresh for such a boring comparison. Sure, with innovatively raw tracks like "About-Face" and the solid acoustic rocker "Another Day, Another Dollar," that hard-toned sound of the late 70's is present. But Sky Blues has too much going for them in today's modern music market to limit their style to the elder sounds of KISS, Alice Cooper, Aerosmith, or, more recently, even Phish. There's the sluggish yet welcome backbeat of "Winter Day," the smooth and mellow flow of "Subconsciously Kim," and the pop-funk laden "Peeping Tom." The vocals are emotional and strong, yet with flavor not sap. And the drums, bass, and guitars keep their standard of talent high. If you're in NY anytime soon, check the club listings for this act. Reminding me of the NY version of my D.C. favorites the Excentrics, Sky Blues is the perfect blend of old school and new school hard rock. An "A" in my book. Go, now, to the Sky Blues Website for more info.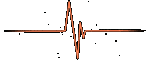 MORE SUGAR MAGAZINE, October 1997, p. 25
SKY BLUES "In Time" by Brian O'Rourke
This is as pure as rock gets and it is done right, with excellent production and well-thought arrangements. This is the story of four guys from Scarsdale, NY, who had some fun putting songs together and then caught the bug after friends bought hundreds of homemade tapes. The boys have come a long way since those days and have created a real classic rock sound for the nineties. This CD grabs you from the start and they remind me a lot of Live, with their genuine feel, arrangements and sound. Track two, "About-Face," has a great guitar lead-in to one of the best songs on the CD, although all the songs are good. "Winter Day" has a slow, heavy groove similar to the sound of Alice in Chains, and I loved the guitar break that completely changed the style and tempo of the song. However, after talking with Jon, one of the lead guitarists, he says of the song, "Although I can see the similarities, Alice in Chains is in no way an influence for us, though I'm sure we share many of the same influences." Oh well, I was never really good at trying to explain a band's sound, but I do know that I like it. By the way, Jon and Cliff are the two lead guitarists who trade off playing bass and who also happen to be brothers. "Peeping Tom" is more of a playful pop song that was a nice change-up from the rest of the songs that lean more towards the "alternative" or "classic rock" category. Jon adds, "A lot of our songs are mid-tempo grooves with a heavy edge. Although we can't deny our strong seventies influences like Aerosmith and Zeppelin, we are a band that is living in 1997 and are aware of what else is out there." Sky Blues is no slouch, and has already racked up a nice list of credentials that include being finalists in Musician Magazine's best unsigned bands. The band also was seen as the subject of an MTV segment that profiled up-and-coming bands. Sky Blues has performed all across the country and continues to rack up fans, including this writer. The band is scheduled for Friday October 24 at Continental, and on Saturday October 18 they will be at Mama Kin in Boston. You can reach the band at 914-472-5216 or contact them on the web at www.skyblues.com.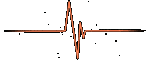 THE PORTLAND PRESS HERALD, Portland, ME, August 7, 1997, p. 14D
"Sky Blues working hard to get here" by Ben Monoghan
Sky Blues is a New York band that has been eager to break into the Portland market. The last time they were here was more than a year ago. This year, they return with a new CD and material. WCYY radio listeners already got a preview. "Winter Day," the third track from the CD "In Time," is currently in the rotation. If you've liked what you've heard, you will certainly like the rest of the disc, the second full-length CD produced by the band. Featuring a nice mix of alt-rock pop sensibility with a hard 70's groove feel, "In Time" fluctuates between heavy rocking songs and slower, more acoustically rendered ones. "There are a lot of influences happening here," said guitarist Jon Rubin. "We definitely mix a lot of stuff from the 70's with what's happening today. It makes us hard to pigeonhole." Sky Blues has come a long way since their first release. The material is tighter, more consistent and more intricate. Give the disc a spin and you can really hear the different musical parts cleanly. And they all sound so good. These songs are well-constructed and produced, one of the best independent CD's I've heard. Sky Blues comes to Portland via Mama Kin in Boston and then will head to Springfield, MA, to double-bill with Fat Bag. Saturday night, they'll be at Granny Killam's Industrial Drinkhouse with Sparky and Spill. The show kicks off at 9 PM. You can check out the band by visiting their website at www.skyblues.com, or tune into WCYY Saturday when they'll be interviewed.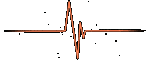 MUSICSCAPE ON-LINE MAGAZINE, March 1998
SKY BLUES, "Extended Play" Review, by Wes Royer

"Extended Play" (1995, Captain Howdy Records) Grade/rating: A... Several issues ago, I brought your attention to this four-piece from Scarsdale, New York (USA). After being impressed by their full-length release "In Time," I had to go back and purchase a copy of their EP, appropriately titled "Extended Play." With a heartier and more raw sound than "In Time," this disc definitely foretold what was to come from Sky Blues. With a cover of the Supertramp classic "Give A Little Bit," Sky Blues are here to tell the music industry that the best of rock'n'roll's past three decades can be successfully blended into a fresh and modern sound for listeners of hard rock, classic rock, alterna-mainstream, and pop.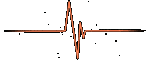 And let's not forget this one, a personal favorite from the archives...
CURIOUS GOODS, December 1993
SKY BLUES, "Temptation & Persuasion" Review, by Jerry Rutherford
Unfortunately, this quartet seems far, far, FAR too calculated. The foursome's mainstream hard rock comes off rather humdrum too at that. Frankly, these guys aren't doing anything that hasn't been done better by a handful of groups that have come and gone in the blink of an eye. It's not too much of a crime to be typical, mind you, but when you come across sounding so hideously predictable, that's something entirely different altogether. Geez, they've got the whole rigamarole down to a T. You can practically see the "come on, boys" and the guitar solos coming at you from yards away; they're exactly where they should be. It's kind of a shame because this aspect of the band casts a humongous black mark over some of their more redeeming qualities. At least they have some kind of grip when it comes to playing ability, the only thing that saved me from running over and ripping the CD out of the deck screaming "COMPLETE AND UTTER SHIT" at the top of my lungs.