MAY 2003 POST-SHOW DIARY ENTRIES


WOW! What a night...it was absolutely phenomenal to see so many people out on May 10 at our Reunion show, and it truly meant so much to each of us to see everyone there. Diehard fans from the old days, family and lots of old and new friends were there to make it our most diverse crowd and largest NYC audience ever. It was fantastic having everyone singing along and grooving to the music for the entire set, and it kept us going strong for what was quite a long one (almost 2 hours!). It was also great to debut the new song "I Wish" and see people already singing along to that one - the first new SB tune of the millennium, and definitely not the last!

That night and in the days since, the question that seems to be flying around non-stop regards the future of the band; what's next? Well, as I said during the show, we promise "not to wait another 5 years until the next one" - it felt too good being back on stage with the same guys after all these years to not want to do it again. I want to thank Marc, Cliff and Greg for all of their hard work, energy and dedication but most especially, a huge thanks to all of our fans and friends for making this much-anticipated reunion show one of our most memorable nights ever.


All I can say is that I hope everyone who came out had as much fun as I did. What a blast! My point of view during gigs is always quite unique because not only can I see the crowd, which always fires me up, but I can also see 3 great musicians in front of me tearing it up, which also inspires me.

Having all our parents there was special too, because without their support and encouragement over the years, none of this would have been possible. I want to thank everyone for making it such a great night, my sister who came up from Wash. DC, my friends who have been with us through it all, my brothers from my job now as well as my friends from my old job who all experienced me as a drummer for the first time. Thanks also to the people who helped us make the show happen as well as to those who helped us that night.

That said, I don't know what our future plans hold, but I know more songs will definitely be written, so let's just leave it at that.

And also a special thanks to that girl in the front row with that great red top. Giddy-up. I'm single, so if you're still out there, let me know, please!


Phew... the reunion show has come and gone, and much like a wedding or any big event that you spend months planning, there's a bit of a let-down when you realize it's over. I must admit it was very hard getting back to my "normal" life on Monday!

But the great feedback we've been getting is priceless, and we thank everyone who was there. I've never seen that club so packed, and the energy and excitement in the crowd was an amazing gift to the four of us up there.

I must have been asked 100 times that night "WHAT'S NEXT?" and the answer is, I really don't know. But there will most likely be something, so be sure to join our mailing list to keep in touch. Don't know how, don't know exactly what, and don't know when... but we'll be seeing you again.


I'll keep this nice and short. The show last weekend was a blast. I thought the turnout was fantastic and the crowd had a lot of energy which we fed off--thank you! I felt a bit awkward being back on stage at first; practicing in a basement, compared to being on stage in front of a big crowd, is quite different. But I got myself into the groove pretty quickly. Unfortunately, from that moment on, the night flew by so fast for me that I am still (desperately) trying to drum up some of the sights and sounds... in the confines of my office! Well, there is one thing that is clear to me... I had a great time.

It is no secret that the band is not our full-time thing anymore, but regardless of where Jon, Cliff, Greg or I may be at any given time or place, I know that music and Sky Blues is flowing through our blood each and every day. Thank God for music and the ability it has to bring happiness, comfort, and memories to so many!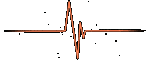 May 2, 2003

With the Sky Blues reunion gig just one week from now (it always amazes me how time flies), Jon, Greg, Cliff and I thought this was the perfect time to debut our newest song for everyone's ears. The song, I Wish, was written about a year ago and recorded within the past few weeks. It was inspired by the tragic events that unfolded on 9/11/01. It is both somber and uplifting and relays its message in a direct way through the lyrics. There is a part of me that would like to go into more detail about the development of the song, especially on an emotional level, but having said that it is about September 11th carries enough imagery and information on its own. The song can now be downloaded at no cost here on the website. I think it would be great for everyone to get familiar with it before next weekend. We are very proud of the song and are looking forward to performing it live. I hope you like it, and more importantly, I hope that it becomes a special song for everyone.

Sometimes I stop and think that this reunion gig is just a dream. Over the past six years after Sky Blues broke up, I have had many thoughts about the potential of getting the guys back together to play again. There were many times that I really didn't think it would ever happen. But, here we are, and we're ready to rock in New York City again. Playing this gig is fulfilling in so many ways for us. But above all, for us to have another opportunity to look out at the crowd and see so many wonderful people having a great time because Sky Blues is on stage--that's what it's all about.

Can't wait to see you all next week!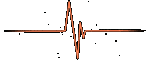 Studio Report: April 17, 2003

It's now less than a month until the big night and we are all getting extremely pumped to hit the stage again. Rehearsals have been going extremely well and the excitement is building, at least for us! One thing we've always been planning is to debut a new song on May 10. We all have a lot of new material both that we've come up with individually and that has been born in rehearsal. But one song that really stood out from the start is called "I Wish", and from early on, we knew that would be the new song for May 10. I also recently suggested to the guys that it would be a good idea to record the song and release it as an MP3 before the show, both to show we aren't completely resting on our laurels, and most importantly to give everyone out there a chance to download it and check it out before hearing it live.

So, this past weekend, we headed into the studio for the first time since finishing the "In Time" sessions in early '97. It was a little daunting, going back to where we used to spend so much time so long ago, not to mention in the midst of the bigger goal of preparing for the reunion show. But we had a blast, and the song came together very well. We were loose and had fun, which is the best way to create music. In the past, though we always had fun, there was always a great deal of underlying pressure about our careers, the music business, the public's reaction to whatever we were doing, all things that are necessary evils for professional musicians but often detrimental to pure creative expression. But this time it was just for the love of it... much like this reunion in general.

Marc even brought his new digital camera and took the shots you see here. His camera also shoots short video clips, and he shot two for the site. One is of us in the recording process and the other is the four of us intently listening to playback. (You'll need the free RealOne Player to view the clips.)

In between rehearsals, publicity and general gearing up for the show, we'll be putting the finishing touches on the song and making it available for free download right here the week before the show. Feel free to trade it, share it, put it up on Kazaa, e-mail it to your friends... we want people to hear and enjoy it, and that's why we did it.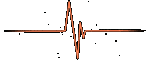 The band in rehearsal, March 25, 2003

April 5, 2003

As Cliff and Jon mentioned, Marc's wedding was where this all started. Ironically, literally where we decided to get back together is also the location of why it took so long for us to actually make this reunion happen and that's entirely my fault. Marc's wedding was in July 2001 at the World Trade Center Marriott Hotel. After September 11th, my world, as did everyone's, changed forever. As a firefighter, I found myself emotionally overwhelmed with the loss of 343 brothers and also by the physical devastation of lower Manhattan. After being ordered into work that morning, I spent the next few months on and off at Ground Zero sometimes with brothers from my job and sometimes by myself. It was pretty much, if I wasn't working my own regular shifts, I tried to go down as much as possible. From Sept. 11th until Sept. 10th of 2002, I also spent most of my time attending funerals and memorials which just never seemed to end.

On the anniversary of September 11th, I worked a 24 hour shift. It was an emotional day, but fortunately we were very busy and that kept most of our minds off all the television coverage and so forth. Just before 11pm, most of the guys hit the dorm, but me and one of my brothers stayed up talking. I couldn't wait for the day to be over. At about 1:15a, after a great chat, we headed up to the dorm; the day was over, thank God. I went to wash up and lost it. Fortunately for me, the guy who stayed up with me went straight to the dorm, so he didn't get to witness me cry like a little girl. It wasn't the first time I cried and it hasn't been the last, but it was a good one.

The next morning, as I took the mourning band off my badge, a band that had been on my badge for a year, I honestly felt different, better then I had in a long time. I told myself it was time to start living for me again. I hadn't been to the gym for a year, I hadn't played with my band in a year, I hadn't done a whole lot of anything that brought me pleasure in a year! Yeah, I had drunk myself into oblivion all year, but that didn't count. So with that, I shot out an e-mail to the guys and said, I'm ready, let's start playing again. They had all been so patient, thoughtful and supportive of me and had told me to do what I had to do and let them know when I was ready. So although we got the bug back in July of 2001, we really didn't start cooking until late 2002, so I apologize for the time frame.

Our family, friends and fans were always the most important part of the gigs and I have to say I am excited for May 10th and look forward to seeing everyone out including a lot of my new extended family (my brothers from the job) who never even knew I had a band until recently. See you then.......cheers......Sous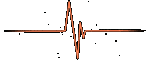 March 20, 2003

It's so exciting to think that the first Sky Blues gig since 1997 is actually only 7 weeks away, and before we know it, May 10 will be upon us. As you can imagine, we're as psyched to get back on that stage as ever. But the best part is that although many of you only learned about the reunion show a week or two ago, it's truly been in the works for over a year and a half. How time flies...

I'll never forget what that first rehearsal was like in July 2001, even though we weren't 'rehearsing' for anything, just giving ourselves a laugh at what it would be like to run through all of the old songs cold. Well, I guess you could say we surprised ourselves a bit when before long we realized, not only is the chemistry still there and we sound the same, we actually sound better in many ways. The decision to book a reunion show was based on the desire to share this with everyone else while also challenging ourselves. We worked on making sure the older songs sound fresh and that some of the other material has an added punch to it, with a surprise or two up our collective sleeve as always. Cliff and I re-learned our solos and went back to the CDs to make sure we were hitting everything the way we used to (in many cases we weren't!). We all watched some old Sky Blues concert videos to regain that feel of what we were like from YOUR eyes and ears. We practiced our vocal harmonies more than we ever did while we were doing this 24/7 back in the mid-90s, which is ironic because that should have been the other way around! But the bottom line is that we're thinking like musicians again, and we all agreed the only way we wanted to come back and do one big reunion show would be if we could be bigger and better than the last time you saw us. I'm proud to say that it may have taken some practice and plenty of Metro-North commuting back up to our old studio, but we're definitely there now. But best of all--since we devoted endless amounts of time and energy to the 'music business' back when we were really in the game--this experience has been for nothing but the pure love of making music. Isn't that what it's all about anyway?

Planning and booking the show and finding the right venue was a long process that funnily enough, led us back to a very familiar spot; The Lion's Den, on Sullivan St. in Greenwich Village, New York City. We've played at the Lion's Den many times before and had some of our best gigs there, which is why it still feels like home so many years later. We looked into renting a few larger spaces and trying out some more offbeat locations that would probably have been very cool, but nothing that felt like putting on an old hat or shoe (or guitar strap, for that matter), so we decided to go with an old faithful. The guys at the Den are happy to have us back for a night and I suppose it all comes full circle since our last New York show ever was in this very club in November '97. So it only makes sense for us to pick up the ball and keep running with it in the exact spot we last left it... who knows where the excitement of the reunion show will bring us or what it'll do for the future of Sky Blues as we know it, but you can bet it'll bring a lot of memories, songs you may have missed hearing, plenty of rock n' roll and hopefully a lot of old familiar faces. Looking forward to seeing everyone on May 10th at the show and at the after-party, where we can all catch up. Thanks for all of your support then, now and beyond - we love you!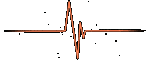 March 5, 2003

As I write this first entry in our new site's online band diary, it's now a whopping five and a half years since the last Sky Blues shows at the end of 1997, and it wasn't until Marc's wedding, in the summer of 2001, that we were all four in the same room at the same time again. Maybe it was seeing Marc and Jon on stage that night doing a few acoustic songs, or maybe it was the champagne, but we started reminiscing and talking about how much fun it would be to get together and see how the hell we would sound after all that time. So we made plans to spend an upcoming Sunday afternoon back in our studio, really just for laughs and to see what it felt like. We set up, without any idea what we were going to play, and Marc just called out song titles. At his cues, we launched into song after song - "Tell You Everything" was the first. Even though none of us had played these songs for some time, it was amazing how ingrained in us they all were, having performed them hundreds of times, night after night, and it all came back without hesitation. This may be a cliche spouted by every band on Behind the Music, but it really was true... from the moment we started, we felt a magic in the room that we all really, truly missed. So we made a plan to get together again, and then again, and before long talk of the inevitable reunion show began.

Jump to 2003 and we finally felt the stars were in the proper alignment to actually DO IT. We picked a date and started working toward it, excited to get in front of our fans again, as well as all the new friends, not to mention wives, we've picked up since our days as a full-time recording and touring band. We also took the opportunity to completely redo this website, including archiving many of the photos and band memorabilia we've saved up over the years, which you can check out in our new Scrapbook. We really want to hear your thoughts about all of this, so please add your musings to our Message Board. And continue to check this page... all four of us will be adding entries on a regular basis as we prepare to hit the stage again.

I hope you'll all put May 10, 2003, in your books as a night not to miss. We're excited to be back.