NEW PROJECTS FROM SKY BLUES MEMBERS
Sky Blues guitarists/bassists Jon Rubin and Cliff Rubin's band SKYFACTOR has released their third CD "A THOUSAND SOUNDS", the follow-up to 2010's acclaimed "Daydreams" which featured the hit "OK", heard on MTV's smash hit "Teen Mom", and 2015's "Signal Strength" which featured the hit "Come Away," heard on the Eric Andre Show. Visit skyfactormusic.com for more information, song samples, and to order their CDs or downloads, and follow the band on Facebook, Instagram, YouTube, and Twitter.

Sky Blues lead singer Marc Keslow has released his first solo project, "New Life", which features Marc performing with an array of studio musicians, including appearances by Jon Rubin and Cliff Rubin. Visit Amazon or CDBaby for more information, song samples, and to order the CD or download.

Marc is donating 100 percent of the proceeds from the sale of "New Life" CDs and downloads to Sloan-Kettering Hospital in NYC. CBS News did a story on Marc, where he performed "Can't Let You Go", the first track from the CD, accompanied by Jon Rubin and Cliff Rubin.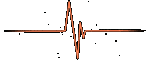 MARCH 2004
SKY BLUES SURPRISE REUNION AT JON'S WEDDING!
Yes, it's true - after the success of last year's big reunion show in NYC, we decided to have some more fun onstage, by playing "Timeline" at Jon's wedding on February 28, 2004 in Tarrytown, NY. With many of the guests in attendance being people who know the band and have supported us over the years, it actually didn't feel too different than a real gig (except for the tuxedos, of course). Thanks to everyone for cheering the band on as usual.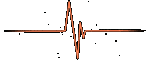 WINTER 2003/2004 UPDATE:
COINCIDENCE OR TRENDSETTING?

It's certainly struck us that since the band has broken up, there have been a number of pop culture elements that we, in all modesty, feel like we were a bit ahead of our time with. Older songs that we were the first to cover have been thrust back into the spotlight; Supertramp's "Give a Little Bit", which we recorded on our 1995 CD "Extended Play" and was a SB live staple, became popular again through a series of Gap commercials and a cover by the Goo Goo Dolls, and Labelle's "Lady Marmalade", a song we played live with Labelle's Sarah Dash, became a Grammy-winning smash when it was covered for the movie "Moulin Rouge". REM's best-of CD shares its title with the name of our 1997 "In Time" CD, and there's even a major movie release called "Timeline", which shares its name with one of our most popular songs. And the most interesting of all is an acclaimed new novel entitled "Mr. Timothy", which uses the same obscure 1855 photograph that was the cover of "Extended Play". Now, we're not taking credit for any of this... just sitting back and smiling.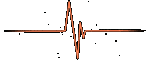 SKY BLUES IN THE ROCK'N'ROLL HALL OF FAME!
SORT OF!
| | |
| --- | --- |
| | The Rock'n'Roll Hall of Fame in Clevelend currently has on display the famous VW bus from Wetlands, one of NYC's best rock clubs. The bus was used as a merchandise booth as well as a home for stickers of many of the bands who played the club, which unfortunately shut its doors in late 2001. The best part (for us, anyway) is that there's a very prominent Sky Blues sticker on the front door of the bus, quite visible now in the Hall of Fame. This wasn't exactly how we hoped to get honored there, but it'll do! Thanks to Matthew Scheff and Andrew Weisberg of Wyckoff, NJ, for breaking the Hall of Fame's "No Photos" rule and submitting this pic. |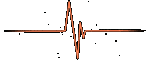 SKY BLUES REUNION SHOW!

May 11, 2003: Thank you all for making the long-awaited Sky Blues reunion show at the Lion's Den in New York City such a success! The club was absolutely packed and it was great seeing so many old faces. The site has been updated with photos and video from the show, post-show entries from all the band members in the band diary and more: check out our Reunion Show page for all the cool stuff.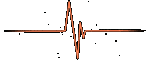 BRAND NEW SONG FROM SKY BLUES
RELEASED TODAY

May 2, 2003: To coincide with the upcoming Sky Blues Reunion Show on May 10, we are proud to announce the first new material from Sky Blues in over 6 years! Today marks the release of "I Wish", a brand new song from the band. The song is available NOW as an MP3 and in RealAudio format, at absolutely no cost, exclusively on this site's music page. You can also read about the song in our Band Diary. We hope you enjoy it - please let us know what you think on the message board!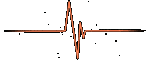 SKY BLUES REUNION SHOW, MAY 10, 2003
at the LION'S DEN, NYC!!

Yes, it's true... Sky Blues will be returning for a reunion show in New York City on Saturday night, May 10, 2003. This is the band's first live appearance in over 5 1/2 years! The venue is the Lion's Den, 214 Sullivan Street in New York City. Sky Blues hits the stage at 11PM, and you're also invited to stay late at the Lion's Den for the 1AM "AFTER-PARTY WITH SKY BLUES" immediately following the show! Tickets are on sale NOW and can be ordered online or charged by phone at 800-594-TIXX. WE STRONGLY RECOMMEND BUYING TICKETS IN ADVANCE. See our reunion show page for more details.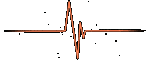 The New SKY BLUES Website is here!
To coincide with the band's return, we've finally taken the opportunity to give a complete face-lift to skyblues.com, the band's official site. We've also added cool new features like a band diary, which will have new entries every week or so from all of the band members, and the Sky Blues scrapbook, where we've put up some of the great photos and memorabilia we've saved up over the years. And don't forget to post a message on our message board letting us know what you think!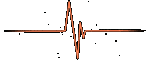 SKY BLUES ON VH1 "WHERE ARE THEY NOW"

Well, not exactly... but the producers of Where Are They Now: Kid Stars did incorporate a brief sound-bite of the Sky Blues song "Child Star" into their show. The song, which appeared on the out-of-print 1992 Sky Blues CD Temptation & Persuasion, is about the plight of past-their-prime child stars, the same topic as this VH1 special. This short -- very short -- clip of the song can be heard at the exact end of the show, along with the VH1 Productions title, so you need to sit through the credits to hear it. The show was aired extensively at the end of 2002, and will be rerun in the future, so check your listings or VH1.com.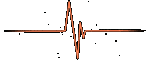 Check out The Covers Project, an exhausting online database of thousands of songs that have been covered by other artists. Sky Blues is in there with our two cover songs, but the site is a fascinating way to waste an afternoon, no matter who you look up. You can also add your own discoveries to the database if you find anything that they've missed. Check it out!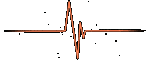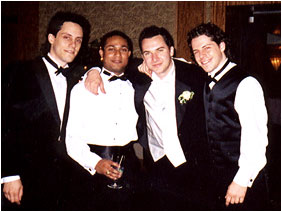 Sky Blues at Marc Keslow's wedding, June 2001
Here's an update as to what the members of Sky Blues are up to in 2002... Newlywed Marc has his own television equipment company in New York City, Keslow Television; Greg is a professional firefighter in Westchester County, New York; Jon currently works as an associate producer for VH1; and Cliff, also a newlywed, has his own website design company.
The four Sky Blues members got together at Marc's wedding in June 2001, where Marc and Jon performed 2 songs, and at Cliff's wedding in October 2001, where Cliff and Jon performed with The McGees. Congratulations!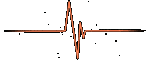 The McGees CD Released!

Cliff and Jon's long-awaited side project is
THE McGEES, whose difficult-to-categorize debut album "DIMESTORE ROMEOS" has finally been released. Check out songs and more at mcgeesmusic.com. The record is an interesting new change of musical direction from one-half of Sky Blues, and is available now through Amazon.com.